Renowned Greek Singer Alexandra Graves known for her classical musical appeal that is admired by global audiences will be performing in Kuwait for the first time at the Sheikh Jaber Al Ahmed Cultural Centre on Wednesday May 24 at 9 pm
The musical artist's hit album 'LATIN SONGBOOK 3 "El Amor es Vida" (Love is Life)', the Latin CD that was released during the pandemic in 2021 became a massive hit and was voted as the "Best Album of 2021". It is noteworthy that the 'Greek Singer' achieved this milestone in the Spanish music industry.
Passionate, vivacious and bursting with life, Alexandra told The Times Kuwait in an exclusive interview that all the songs she sings are related her visits to different parts of the world. Truly a global singer she has embraced songs from China to Lebanon, Spanish to French her repertoire is an envious collection of musical masterpieces.
"Globalisation is not just of the economy but also of music," Alexandra quips as she says people are her inspiration and her happiness and enjoyment.  She is a living example of cultural exchanges a truly global citizen.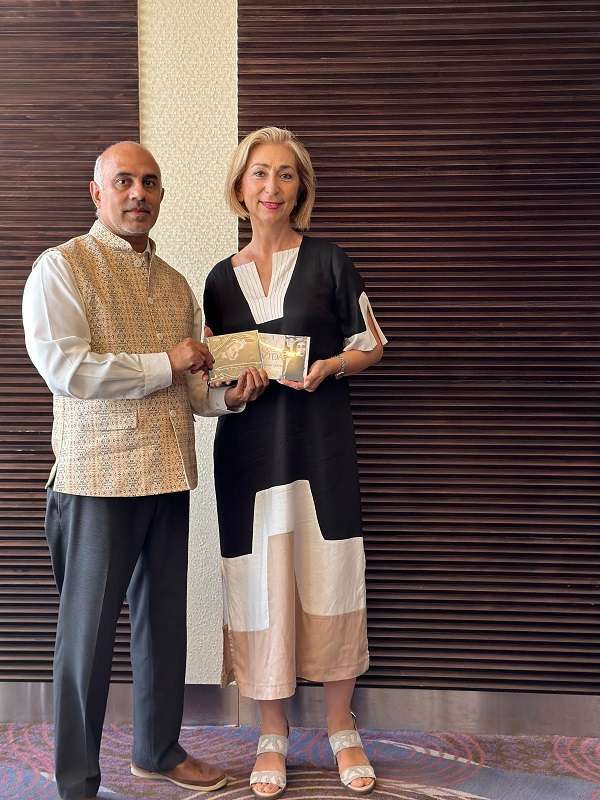 Alexandra was raised in Germany while being born with Greek roots. When she was 19 years old she was struck with a severe medical condition, wherein her left vocal cord was paralyzed, and this compromised her ability to sing. This was despairing for young Alexandra who had planned to start her singing studies that year itself. While in order to heal she had to stop straining her vocal cord, in simpler terms she stopped talking for 1.5 years.
Later on, she moved to London and commenced her singing studies in classical repertoire, from where her remarkable journey in the world of classical music surpassed musical boundaries.
The talented musical artist encompasses the true spirit of being a 'Explorer of cultures and music' her musical projects resonate with her experiences that reflect on conquering the horizon of the mind and spirit. She loves travelling that helps her discover new cultures which she implements in her musical textures while also embracing her own roots.
Alexandra has been travelling the world to perform musical projects and concerts, which has successfully represented her Greek roots with the blend of her international repertoire. While on the road she created diverse music that represents almost 12 countries and 7 languages.
Bringing this diversity to Kuwait, Alexandra Graves performance at the Sheikh Jaber Al Ahmad Cultural Centre on 24 May, with her acclaimed concert 'Melodies of the World' is bound to create ripples of musical ecstasy. The concert is held by the Contemporary Art Platform and under the patronage of the Ambassador of Greece H.E  Konstantinos Piperigos.
The are supported by local sponsors Action Hotels and Four Points Hotel
The post Alexandra Graves to perform Melodies of the World at JACC appeared first on TimesKuwait.