Do you know that the State of Kuwait will join the @unitednations global dialogue to share the national priorities @theglobalgoals summit in #NY
Watch history unfold during the 78th session of the #UnitedNations General Assembly!
With 2023 marking the mid-point of the implementation of the 2030 Agenda for Sustainable Development, this year's High-Level Political Forum will be a key contributor to preparations for the SDG Summit in September. The Forum will serve as a pre-Summit event to help reignite and generate the momentum needed to achieve the SDGs.
Follow the action as world leaders, including #Kuwait joined by advocates & other influential voices, gather in #NYC to accelerate progress on the #GlobalGoals —from #ClimateAction
to gender equality — for a better future for all and to #leave_no_one_behind

5 priorities 1 goal….Stay tuned for more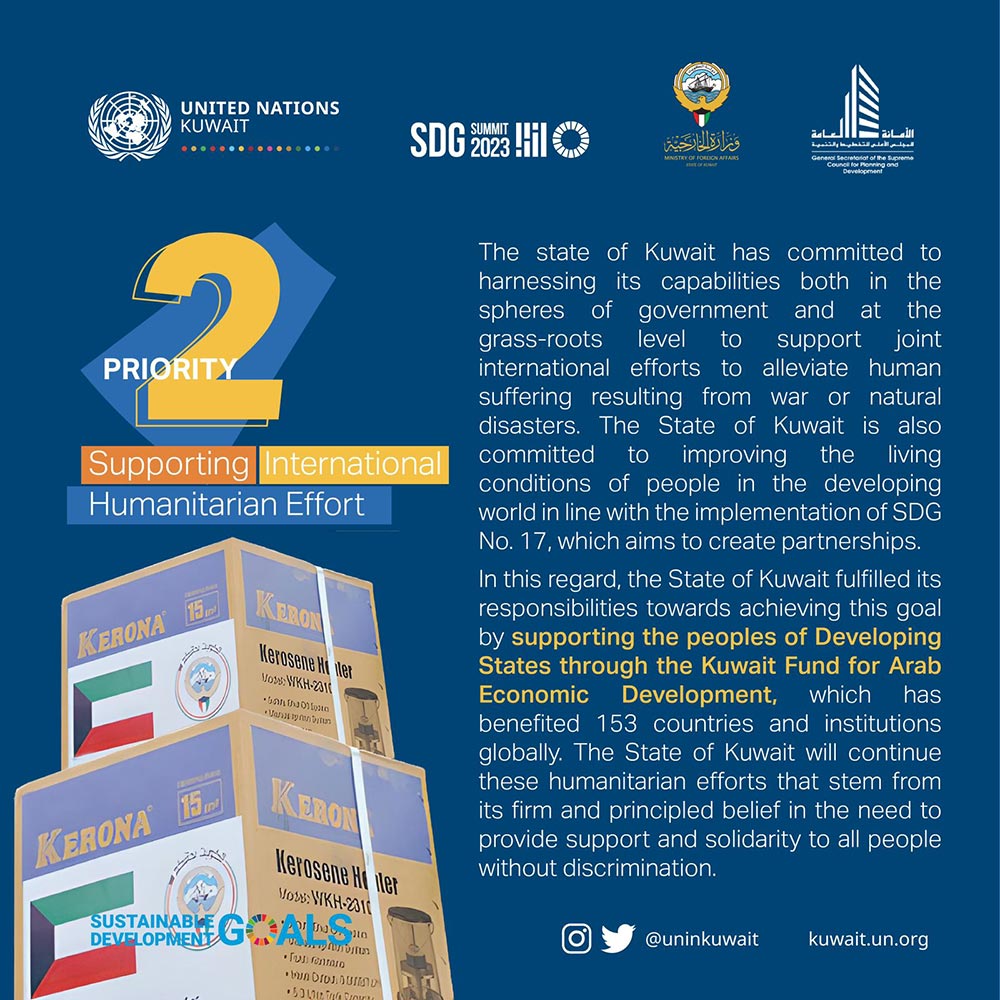 ---
The post Kuwait joins UN Global Dialogue to share national priorities appeared first on TimesKuwait.